Product Summary
The D203S is a pyroelectric infrared sensor. It detects infrared radiation on the basis of the characteristics that the polarization of pyroelectric material changes with temperature. Dual compensated sensing elements are applied to suppress the interference resulting from temperature variation. As a result, the operating stability of the D203S is greatly improved. It can be used in many applications. Such as in security systems, burglar alarms, visitor acknowledgement, light switch control and intellectualized toy, etc.
Parametrics
D203S general specifications: (1)Recommended Model:D203S; (2)Encapsulation Type:TO-5; (3)IR Receiving Electrode:2×1mm, 2 elements; (4)Window Size:4*3mm; (5)Spectral Response:5 to 14μm; (6)Transmittance:≥75%; (7)Signal Output [Vp-p]:≥3500mV; (8)Sensitivity:≥3300V/W; (9)Detectivity (D*):≥1.4 ×108 cmHz 1/2/W; (10)Noise[Vp-p]:<70mV; (11)Output Balance:<10%; (12)Offset Voltage:0.3 to 1.2V; (13)Supply Voltage:3 to 15V; (14)Operating Temp.:-30 to 70℃; (15)Storage Temp.:-40 to 80℃.
Features
D203S features: (1)high sensitivity ; (2)long detecting distance ; (3)strong stability ; (4)wide angle ; (5)wide application fields ; (6)2 years warranty.
Diagrams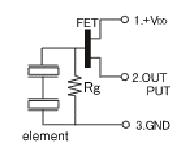 D203Z69Z5ULBBED

Vishay/BC Components

Ceramic Disc Capacitors .02UF 500V

Data Sheet

Negotiable

D203Z59Z5UL63L0R

Vishay/BC Components

Ceramic Disc Capacitors .375LS .02UF 500V +80/-20%

Data Sheet



| | |
| --- | --- |
| 0-1: | $0.11 |
| 1-50: | $0.09 |
| 50-100: | $0.08 |
| 100-1000: | $0.07 |


D203Z59Z5UL63L0

Vishay/BC Components

Ceramic Disc Capacitors .375LS .02UF 500V

Data Sheet

Negotiable

D203Z43Z5UK6TJ5R



CAP CER 0.02UF 200V RADIAL

Data Sheet



D203Z43Z5UK63L0R



CAP CER 0.02UF 200V RADIAL

Data Sheet



D203J12S205QA

C&K Components

Rocker Switches & Paddle Switches Rocker

Data Sheet



| | |
| --- | --- |
| 0-1: | $2.93 |
| 1-25: | $2.75 |
| 25-100: | $2.60 |
| 100-250: | $2.49 |